Today I taught my first soldering class at the gallery, and it was very cool. One of my students couldn't make it, so it ended up just Beth and I. It was really nice being able to teach one on one, and I really couldn't have asked for a better student! Beth was so fun, enthusiastic, and did EXCELLENT with her first soldered piece. Here's the set up (Thanks Leslie for providing such a wonderful space to teach!).
And here's me and Beth. I just loved meeting her!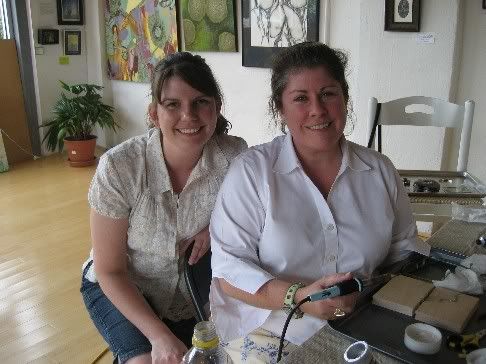 And here is her first piece, a special tribute to a restaurant she once owned. I loved how personal she made this piece. She gave me permission to show it here. I must say, it's A MILLION times better than my first piece! Beth also had the chance to create a second piece, which was also lovely.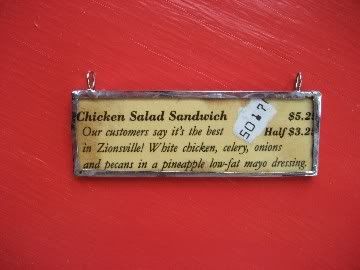 I'm really looking forward to the next class!